Are you like me? When you start to smell the winter, you cannot wait to get your gloves out of the closet? I am the proud owner of several different gloves. Some are knitted, one pair is read with lace and two are made of real leather. When I found Inga's new course I have started to ask myself a question: "How to make embroidery hand gloves?"
I will try to share with you thought flow that went through my head, when I was reading about hand gloves embroidery course.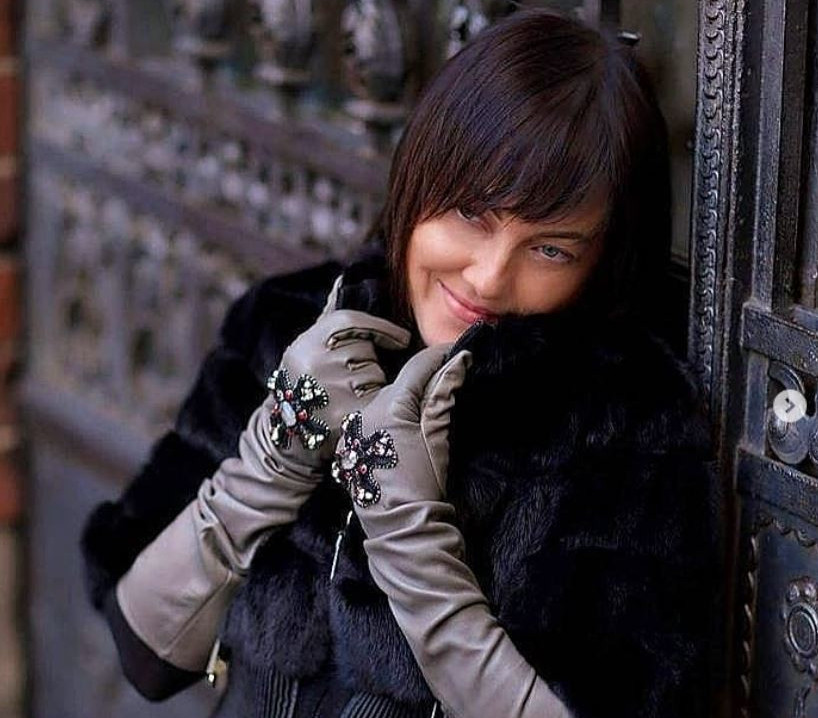 Why wear Hand Gloves
I think that hand gloves give that final touch to my whole outfit. They make complete and I always have problems finding perfect pair. The one pair that I would wear the whole winter.
For me at least, hand gloves are more than accessories that keep my hands warm – they are also a fashion statement. Every woman should have at least one pair of comfortable and classic looking gloves that she can wear with her favourite coat.
Here are some examples of fashionable hand gloves for winter 2020: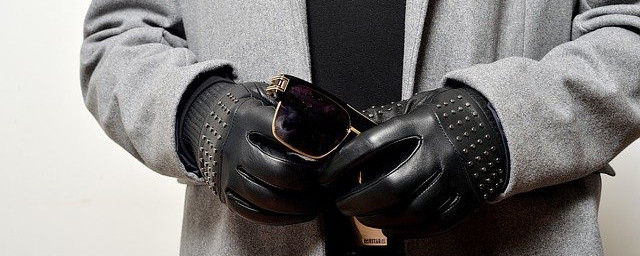 Black hand gloves are a classic.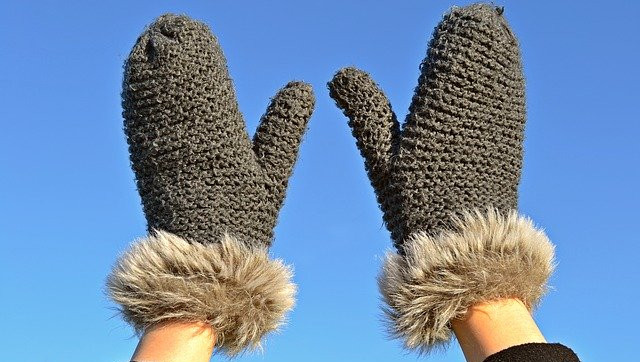 Perhaps we can attach embroidery to knitted hand gloves? I think it is an interesting idea. I have never tried it. If the material is not too stretchy, this may work.
UPDATE: As I was looking for fresh ideas, I have found really beautiful knitted hand gloves on anastasiaageewa Instagram profile (she allowed me to share her photo with you, if you have more questions, she will reply to you). I will definitely consider to embroider my next pair of knitted gloves.
UPDATE 2: As I was looking for fresh ideas, I have found really beautiful leather women hand gloves on plugatyrenko_handmade Instagram profile (she allowed me to share her photo with you, if you have more questions, she will reply to you). Feel free to check out her Instagram profile, she has a very nice library of embroidery items and you will enjoy looking through it.
UPDATE 3: This pair of hand gloves have caught my eye – classic combination of red and black. These beauties would be a nice addition in the wardrobe for any woman. If you click on the image, it will take you to Pinterest and there you can find also other inspirations.
My Plan of Action – Project: Hand Gloves
I will take this opportunity as my personal challenge. I will go through Pinterest, youtube and other sources available to learn how to sew my first pair of hand gloves.
First step: I want to find a good tutorial and learn how to make a perfect pattern.
Second step: choose material and sew them.
Third step: try them on and see if I need to make any adjustments.
Fourth step: Make my own unique embroidery.
Unique Embroidery Applique
I feel in love with the idea to make my own applique for hand gloves. This is my first project with hand gloves, so I am very excited about the journey – I do not know where it will take, but I am very excited.
I will take an online embroidery course from Inga Marita – Maltese cross Embroidery MK. Here I will learn how to make applique for my new gloves.
I like Inga's courses because I can always use things that I already have at home. I have started to embroider 2 years ago and I already have a nice stash of beads, threads, felt and needles.
Conclusion – are you ready for a new Challenge
I always wanted to make unique hand gloves with embroidery for myself. Come and join me. In my future post, I will write how I found a way to make a perfect pattern for hand gloves for myself.  I will also share, how did I sew them and what did I learn. I am a beginner in sewing but I am keeping my fingers crossed that with enough patience I can do it.
I will share my final result – embroidery hand gloves when I finish Inga's course and finish my applique.
If you have any question, let me know in the comments. I will try to answer as soon as I can.
* Inga Marita has not paid me to advertize he online course here, I want to share my authentic experience with you. I will be attending her course to expand my embroidery skills and acquire new knowledge – and because I want to create my own pair of unique gloves  <3
PS1: For more ideas Check out Craftsy's Free Classes!
PS2: You may also find it interesting: