I totally fell in love with this Monstera design, so I decided not to just promoted but to purchase it and embroider it for myself. I have never purchased from this online store before, so I have applied for an account and ordered it. Here is my experience with the purchase and pictures of opening the package. In the next post, I will share with you my finished embroidery.
Order placed
I placed my order on 30th September 2020. And then the waiting began… I was hoping that it will arrive before 35 days… Some items in Banggood arrive in one week and I was disappointed because my kit was not one of them. So I had to order from China. I ordered several times from Aliexpress but some packages took 6 months to arrive – I forgot that I ordered them when I opened them.
Package arrived
Parcel arrived 19th October 2020. Parcel travelled 20 days to Europe. Everything is inside like the description noted.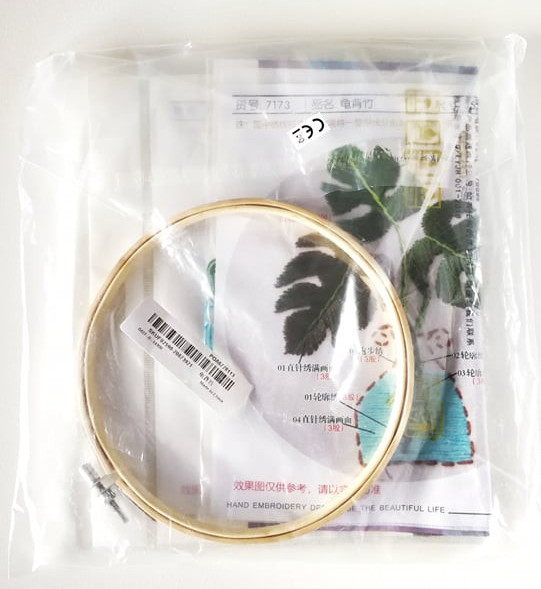 Everything was nicely packaged.
Opening
I had to open it as soon as it arrived. I was like a small kid, that got its Christmas gift – amazing feeling 🙂 And, ta ta … Here it is.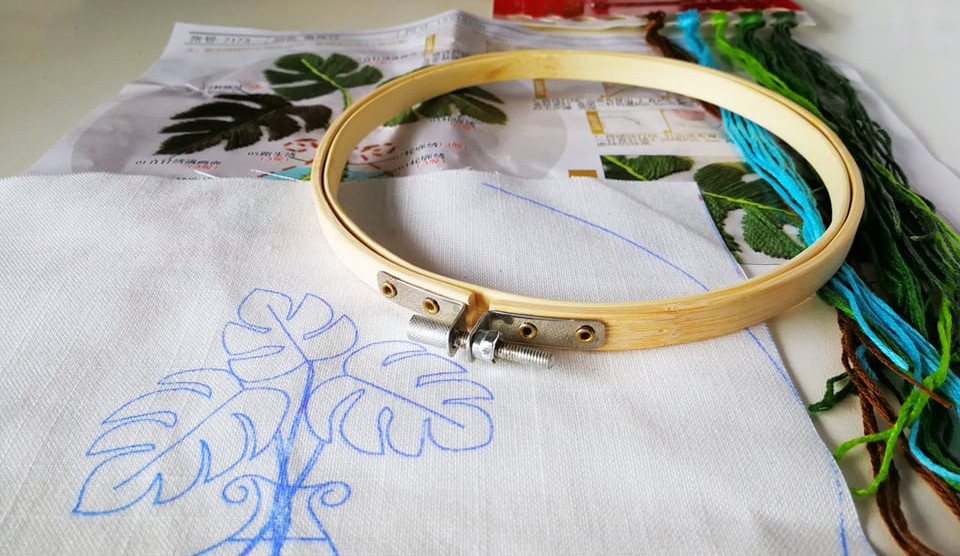 It had every inside that I needed to start except for scissors (well I have several scissors for embroidery, so that is not a problem).
– material with printed pattern (pattern size – height is aprox. 10 cm and width is aprox. 8 cm),
– needle (2 pieces to be exact),
– threads (3 green colors, one brown and one blue),
– embroidery hoop (diameter: 16 cm ),
– instructions.
Looking for inspiration & deciding on stitches
I can't wait to start working. I will share with you soon, how is my progress.
The first thing that you need to do before you start working, you have to check photographs on provided instructions – how they suggest embroidering the monstera. HERE you can read about 5 beginner embroidery stitches that can be used regularly.
I have decided to use these stitches:
I also got inspired by this Monstera, so I will be using threads in a colour scheme that is provided, but I will add my twist on it. This beautiful Variegated Monstera Deliciosa var. Borsigiana costs 129 Euros, plus is very hard to purchase and I would also fear if it will arrive safely, so I have decided to embroider it instead.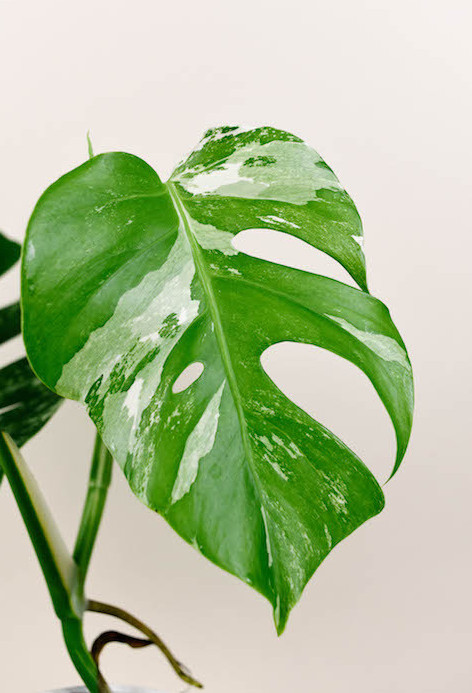 You may decide to use different monstera as inspiration. When you start to looks at beautiful monstera, their colours and variations, you will be amazed as I was. You may decide to add some colours of threads that you have in your stash. I will be using the ones from the kit, just to show, how can you modify Monstera pattern from Beginners Hand Embroidery kits, when you decide to purchase yours from Banggood.
My finished Monstera plant
I have finished my beautiful Monstera plant. I really enjoyed the process, because my variegated monstera was my inspiration – imagination is your only limitation here. Let me know in the comments if I did her justice 🙂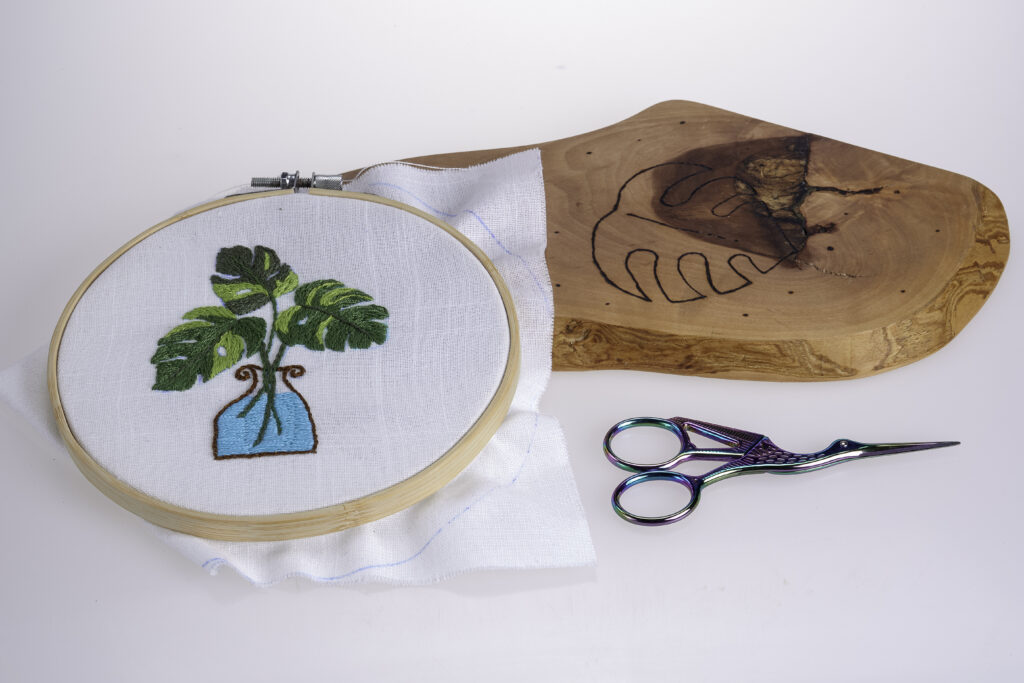 I would also like to hear about your favourite plant or flower that you always wanted to embroider, but never found the courage to do it. Or please, share your favourite embroidery of your plant and/or flower. 
Have fun creating and stay safe & healthy,
Vesna