I really like different types of embroidery and I enjoy combining them together in my embroidery creations. That's why I wish to share my favourites different types of hand Embroidery in the World.
I have started with basic embroidery stitches when I was a child. I loved to play with threads. Sometimes more in macrame form, other times I also played with a needle. A few years ago I had time to awake my passion for colourful threads and beads. I totally fell in love with the colours and endless options for creating. Here I will present to you my favourite styles and artists that inspire my creations.
Here is my list 🙂
1. Hand embroidery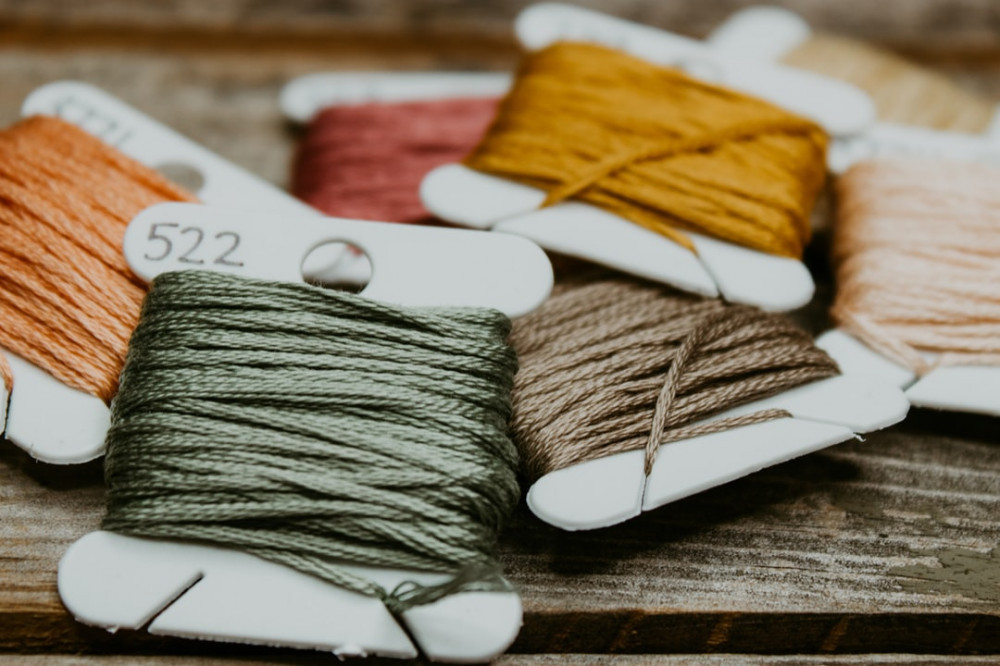 Hand embroidery is around since the medieval ages. It is a craft that is used for decorating different types of fabric. Hand embroidery uses the different weights of yarns and threads for decorating the embroidery work.
Basic stitches of the earliest embroidery works include:
chain stitch, 
buttonhole / blanket stitch,
running stitch,
satin stitch (long and short),
cross-stitch.
Those stitches remain the fundamental techniques of hand embroidery today.
What do you need to start?
If you want to start an embroidery hobby, you need to have:
a foundation material,
threads (different weight threads can be used),
needles.
My projects
I have been working on Dog embroidery kit that I have purchased. You can also see my finished Monstera flower kit.
2. Embossed or raised embroidery
When it comes to embroidery, I just love to see 3D effects. I have currently enrolled in a course on Domestika Introduction to Raised Embroidery, to improve my skills. I am currently using only 5-7 embroidery stitches.
Embossed embroidery uses only different weight threads and needles to make the texture on the pattern you have selected. There are numerous stitches that are used to make texture on your embroidery surface, most common that are used:
padded stitches,
embossed stem point stitches,
weaved stitches.
What do you need to start?
Additionally, we can use the same supplies for embossed embroidery as you do for hand embroidery:
a foundation material,
a backing material (optional),
threads in different thicknesses,
needles in different thicknesses.
My projects
This project is the final project in the Domestika course after all here I will learn 25 different stitches and practice them on this beautiful project. I will embroider two words: Nina (girl) and Fuego (fire) and at the same time learn new stitches in a fin way.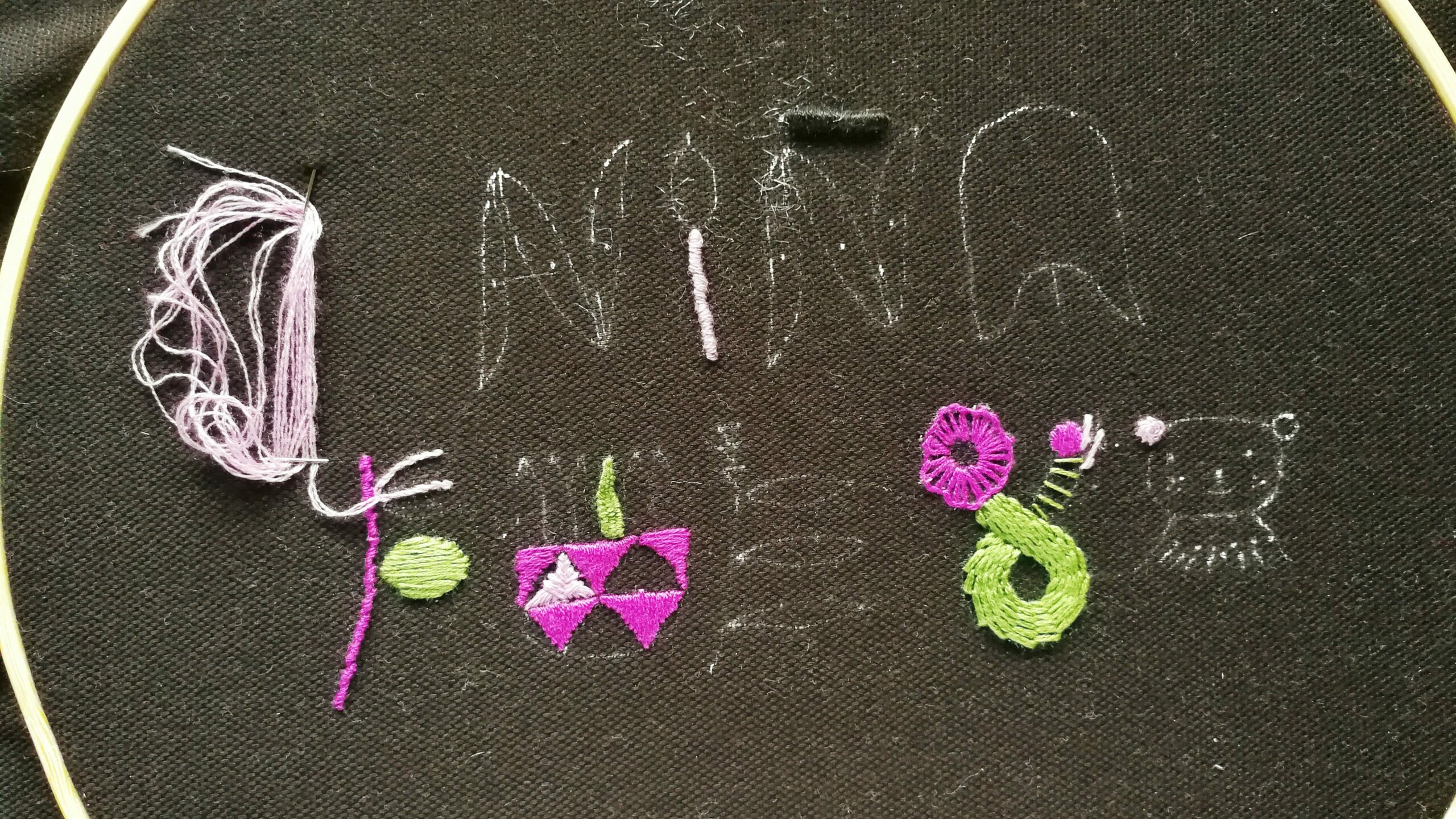 3. Bead embroidery
This is also one of my favourite techniques – I started to learn it in more detail a few years ago. I really like the works of Pikapolina. I have bought several of her tutorials on Etsy. Pikapolina likes to combine bead weaving elements together with bead embroidery jewellery.
What do you need to start?
The only thing different from embroidery materials is that we add also beads to create bead embroidery designs:
a foundation material,
a backing material,
thread,
needles,
beads (different sizes).
My finished projects
All of these are my finished bead embroidery projects:
4. Bead weaving
Bead weaving is a beadwork technique in which seed beads are woven together using thin thread or fireline. However in this technique, you can use beads (I like to sue 11/0 and 15/0) together with pearls, crystal, boggles. Anything can be used in the right combination. The symmetry of design is equally important as the volumetric piece is being created in several layers.
You can create a flat 'fabric' design or a 3D shape. You can create a 3D volumetric centrepiece and add create a unique component, that you later use in a brooch or part of necklace or earrings. Here is a free bead weaving tutorial from Pikapolina:
What do you need to start?
If you want to start with bead weaving, you need the following supplies:
needle for a bead weaving (these needles are thinner than needles for embroidery threads),
Fireline or TohoGthread (I like working with these two),
beads (for beginners I would recommend a package of 11/0 and 15/0 in colors of your choice).
My finished projects
This necklace is from my personal collection, here I tried to create a female face, for the flower element on top of her face I used the bead weaved element from the Pikapolina tutorial. I have beaded Moss Agate with 15/0 beads and moreover added layers of Herringbone ropes for hair strands and for her face I used beautiful Moss agate stone.
5.   Luneville embroidery
Lunieville embroidery has arrived from the French town of Lunéville in 1810. It can also be used for decorating clothes, home decor. It is very useful when both sides of embroidery work need to look perfect or when large surfaces of fabric with threads, beads, sequins, and bugles. Some also say that Luneville embroidery is a form of embroidered net lace – a lot of times it is embroidered on organza. This technique is very different from the techniques I have described up until now. Nonetheless, I think you show know it.
As a matter of fact, many well-known fashion houses Dior, Lanvin, Christian Lacroix, Yves Saint-Laurent, Chanel use to decorate their clothes that you can then see on their models.
Here is a short introduction to Luneville embroidery by Inga Marita:
What do you need to start?
In contrast to other techniques, you also need to purchase a Luneville hook if you wish to start with this technique, you need:
luneville hook,
threads (I have tested different types of threads, you may want to start with Polyester thread),
beads (for beginners I would recommend 2 mm or less),
sequins are for the next phase of learning,
organza or net – because you can see the hook and position of the thread.
My finished projects
This is also one of my favourite techniques. After you learn it you will see it is also very fast to work with. I have taken several online courses with Inga Marita (I really admire Inga's work with Luneville hook), to learn this technique in greater detail ( Magic Fish course (Beginner Luneville course), Poppy Flower course (Intermediate Luneville Course), Rose course (Advanced Luneville course), Fox course (English self-paced course) and Feather course (English)).
6.   Sashiko embroidery technique (Japanese)
Sashiko is an embroidery technique that was used for mending clothes in ancient Japan. The name actually translates to 'little stabs' – the patterns are geometrical and made with short stitches.
Through the centuries many beautiful pieces have been created, here are some examples of what you can make with this technique.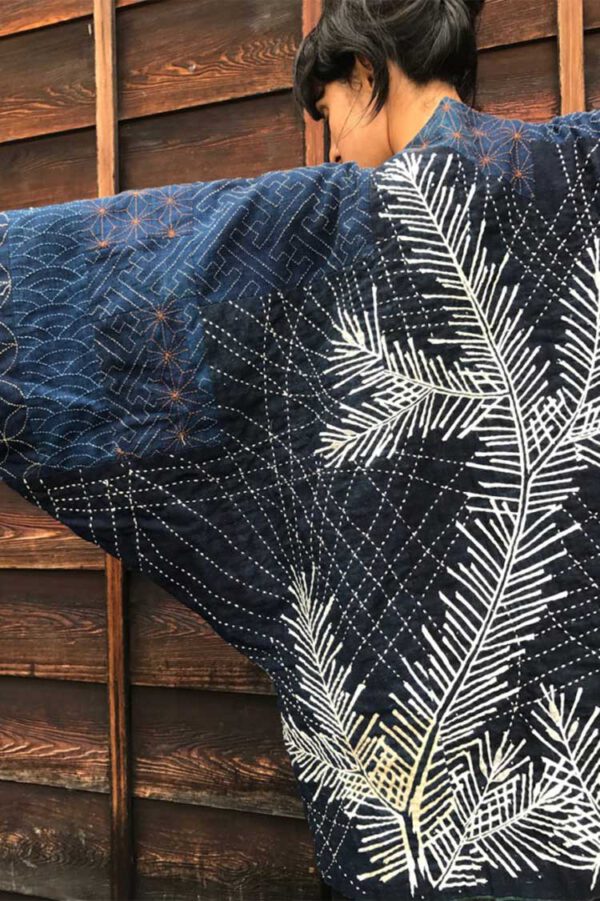 7. Purl Embroidery
Purl embroidery is an embroidery technique that is used for decorating with fringe or embroidered edge.
Let me first explain what purl is. Purl is a metal thread made from a very fine wire wound around a single core, which is either tubular or triangular in shape. It is very similar to bullion thread but tends to be firmer. You use purl with a combination of other materials that are used for embroidery – threads, beads, rivolis, interesting cabochons…
Here are some examples of different embroidery artists: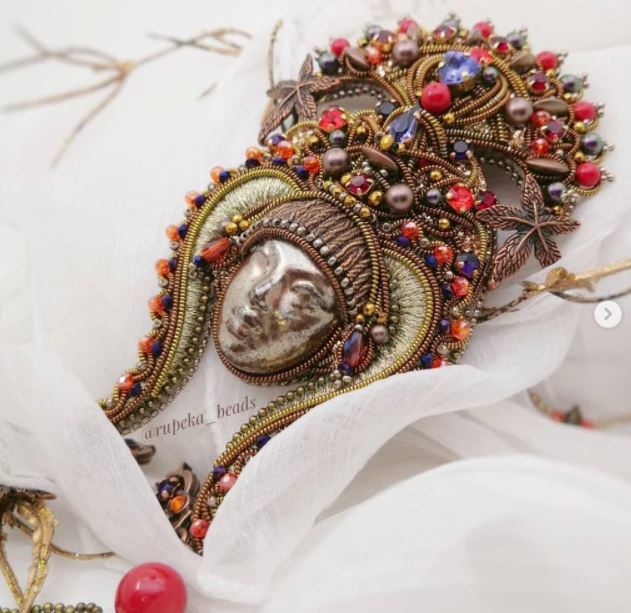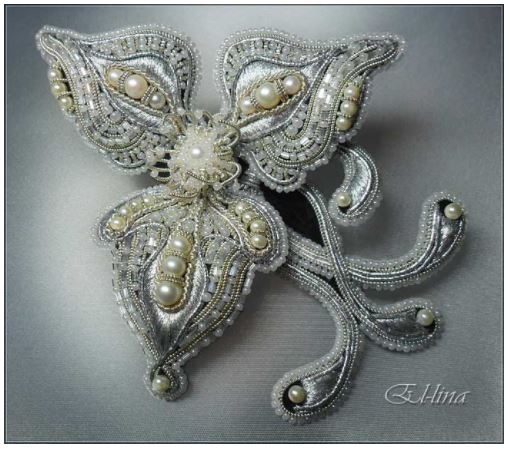 Do you like my choice of Different Types of Hand Embroidery in the World?
These are several different types of hand embroidery that I like to mix up and add as a first, second, third layer in my creations. I hope you find the descriptions useful. If you would like to know yet more details on specific embroidery techniques, please, let me know in the comments. I can write a separate post not to mention, how much I like exploring new techniques for my future projects.
If you have any suggestions, which style should you add to my list, please, let me know in the comments. I love exploring new ideas and learning new things.
Stay creative,
Vesna